GivingData activates your trust-based philanthropy through:
Transparency
Create custom applications with clear guidelines and requirements, and deliver real-time status updates on grant progress.
Ease-of-use
Provide your partners with a Grantee Portal that exceeds the necessary requirements of a trust-based philanthropy process.
Engagement
Promote authentic and sustained relationships and consistent collaboration with every organization you work with.
The Critical Role of Technology in Trust-Based Philanthropy
At GivingData, we strongly believe that while trust-based philanthropy doesn't just start with technology, many of the structures and practices involved require a grants management software purpose-built for foundations with these ideals in mind. When we say purpose-built, we mean software designed to meet the specific requirements of grantmakers.
In many ways, our software supports and exemplifies the six core practices involved in trust-based philanthropy.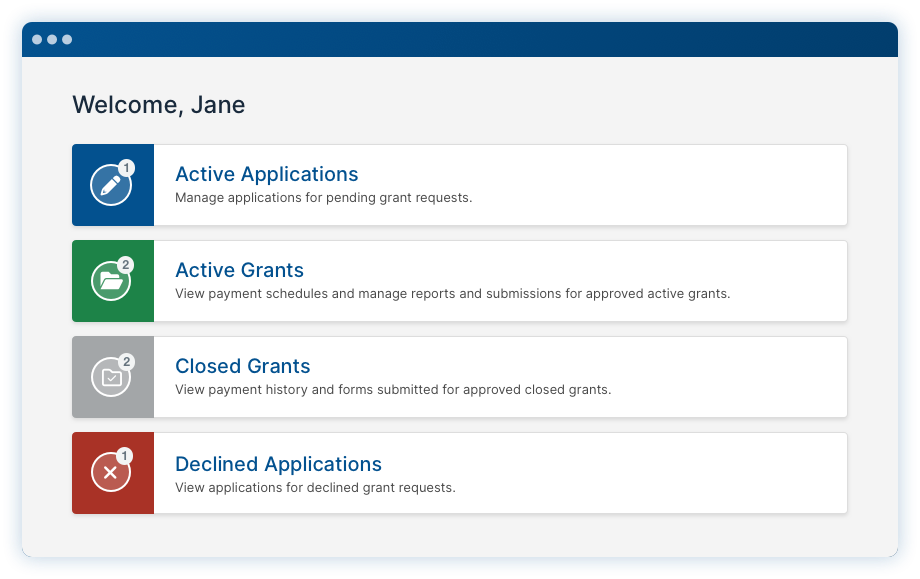 Provide an Easy-to-Use and Streamlined Application Process to Grantees
Ensure your grant application process is aligned with trust-based practices, including the ability to download the entire application, save and return later, track progress, use branching logic, and more. Our grantmaking software streamlines the process for you and your nonprofit partners, saving everyone time and frustration.
Plan Multi-Year Projects and Adjust to Changing Circumstances
Easily manage multi-year commitments and conduct scenario planning in real-time. Our grant management system is flexible enough to assist your foundation with adapting to changing circumstances - for example, setting up expedited grantmaking processes during times where funding becomes more urgent.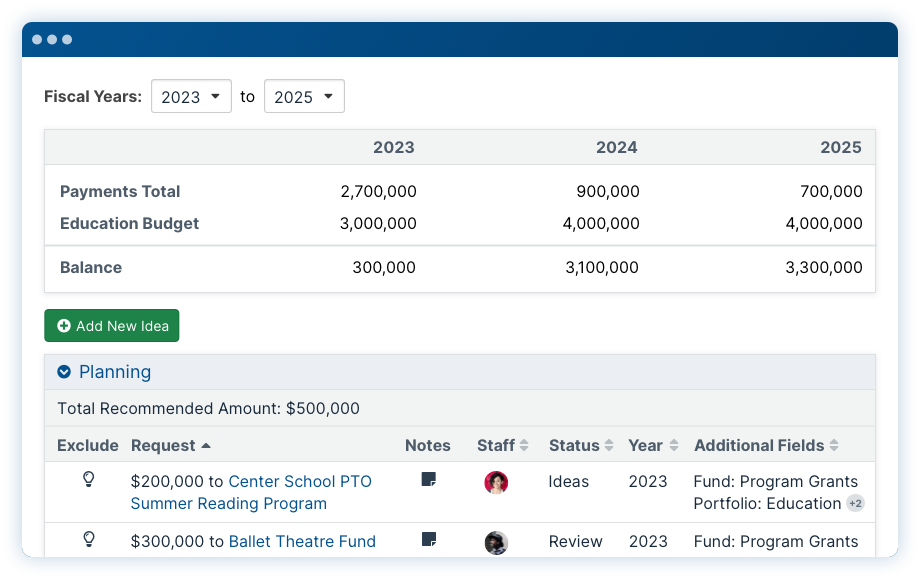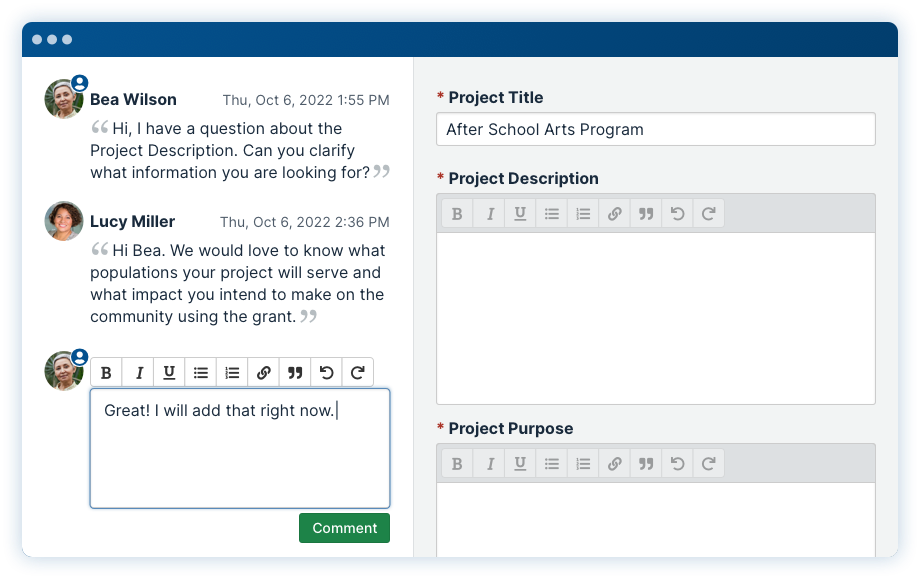 Capture In-App Communications and Promote Transparency
Chat directly with your nonprofit partners through the system, while also providing them access to these conversations, their grant applications, status updates, and more through the intuitive Grantee Portal. This helps achieve a high level of responsiveness and transparency between your foundation and these organizations.
Democratize Knowledge to Ease the Grantee Burden
Utilize our grant lifecycle management tools to make it easier for your foundation to preserve information and interactions with all the organizations you work with. Build institutional knowledge of these relationships by capturing engagements with an organization, ensuring consistency in communication amongst staff.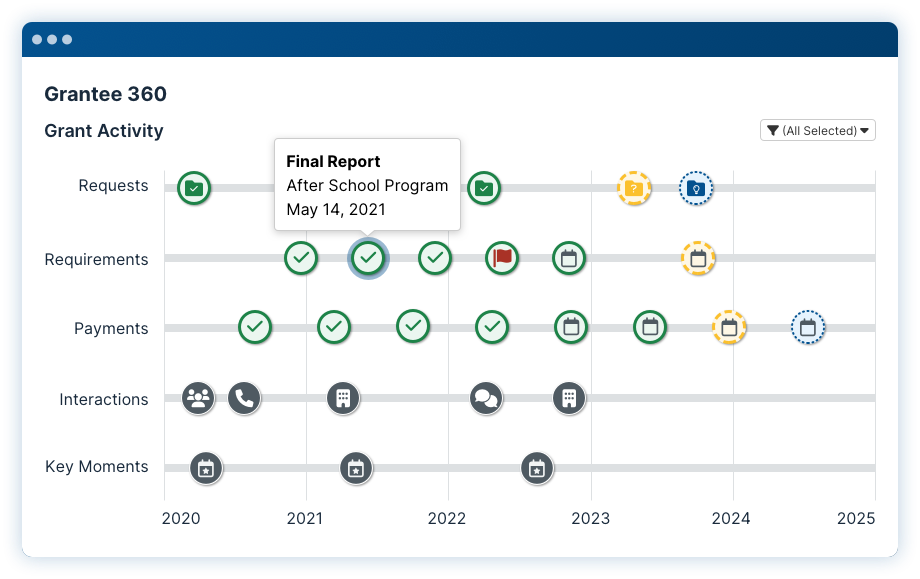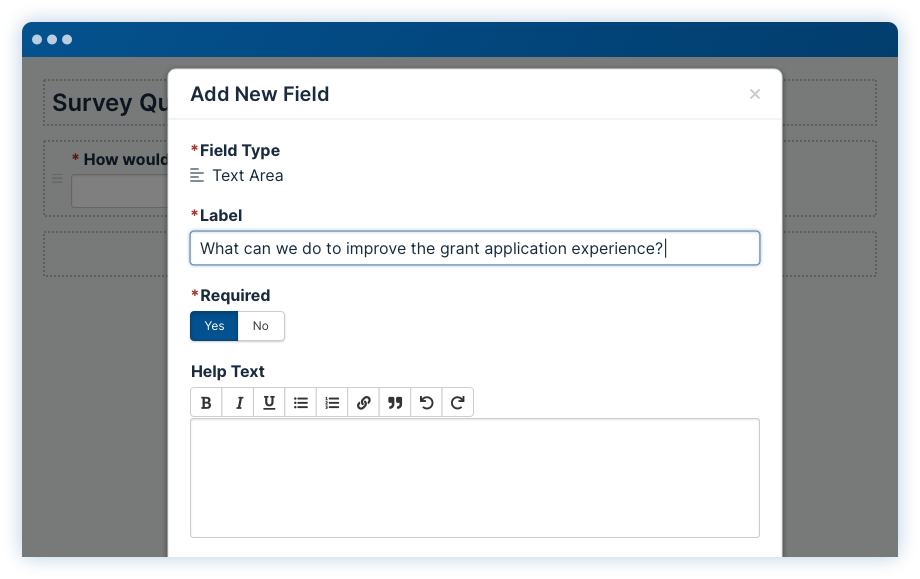 Gather Feedback and Bolster Relationships
At its core, trust-based philanthropy is about improving the equity and accountability of the relationships between grantmakers and nonprofits. Use our grant management system to create surveys that can be sent through the Grantee Portal. Use this feedback to modify existing processes, and report how it was put to use.

About GivingData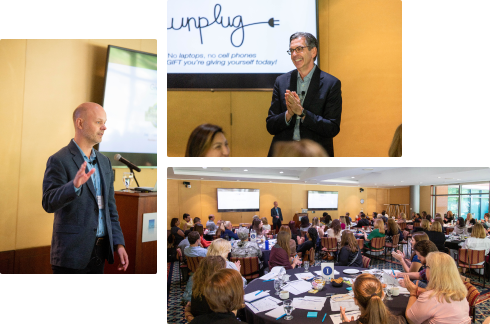 WHAT WE BELIEVE
We believe the work you do helps make the world a better place.
Like you, we're driven by the desire to do good in the world. Our role is to help you do your work better, more efficiently, and in true partnership with your grantees. Our team has worked many years in philanthropy. We understand the challenges and we can help deliver on the opportunities.