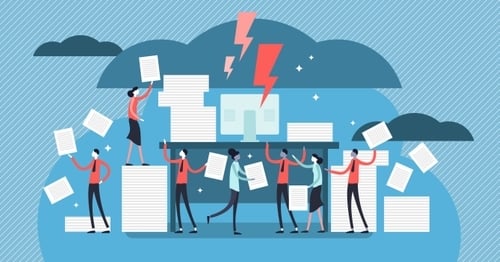 Blog
Democratizing Data: How GivingData Supports Intra-organizational Transparency
‍by Astrik Tenney, Principal, Business Development
Transparency has been a trending topic in philanthropy for many years and it's unlikely to go away anytime soon. But much of the discussion focuses on what foundations choose to share outside their organizations. Another important dimension that deserves our attention is the information shared within an organization's walls.
Having worked in philanthropy over the past eleven years, I heard regularly from colleagues in the field that foundation staff and departments too often operate in silos. Program officers focus on specialized areas without ongoing visibility into what their peers are doing in another department. Grants management and finance teams operate separately from program staff. Senior executives often rely on program and grants teams for updates on organizational-level information.
This insular approach is not by design. It is a byproduct of technology systems that undermine efficient internal collaboration. As a result, foundation teams don't have an easy way to access critical information across their organization's operations. Inconsistent and infrequent knowledge-sharing adds to the challenge and leads to more information silos.
At GivingData, we believe a purpose-built grant management system should be much more than a data repository. It should serve as a business intelligence tool, making it easy for the staff at all levels of the organization to access key relevant information. It should be configurable to ensure data can't be changed without the proper permissions.
In short, it should support the democratization of data across the organization, eliminate data silos, and enhance intra-organizational transparency. Here are three ways GivingData is helping grantmakers achieve these goals.
1. Real-time business intelligence
GivingData dashboards feature organizational level data and provide a high-level overview of all program and grantmaking activities. They enable staff across the organization to quickly access customized and detailed views of the data based on their role and requirements. For example:
Grant managers and program officers can access information that's most relevant to them, such as scheduled and upcoming payments, grant applications in the pipeline, or a summary of a specific program area or grant portfolio.
Executive or finance staff can obtain a real-time view of critical information such as budget milestones and payouts by program area or portfolio.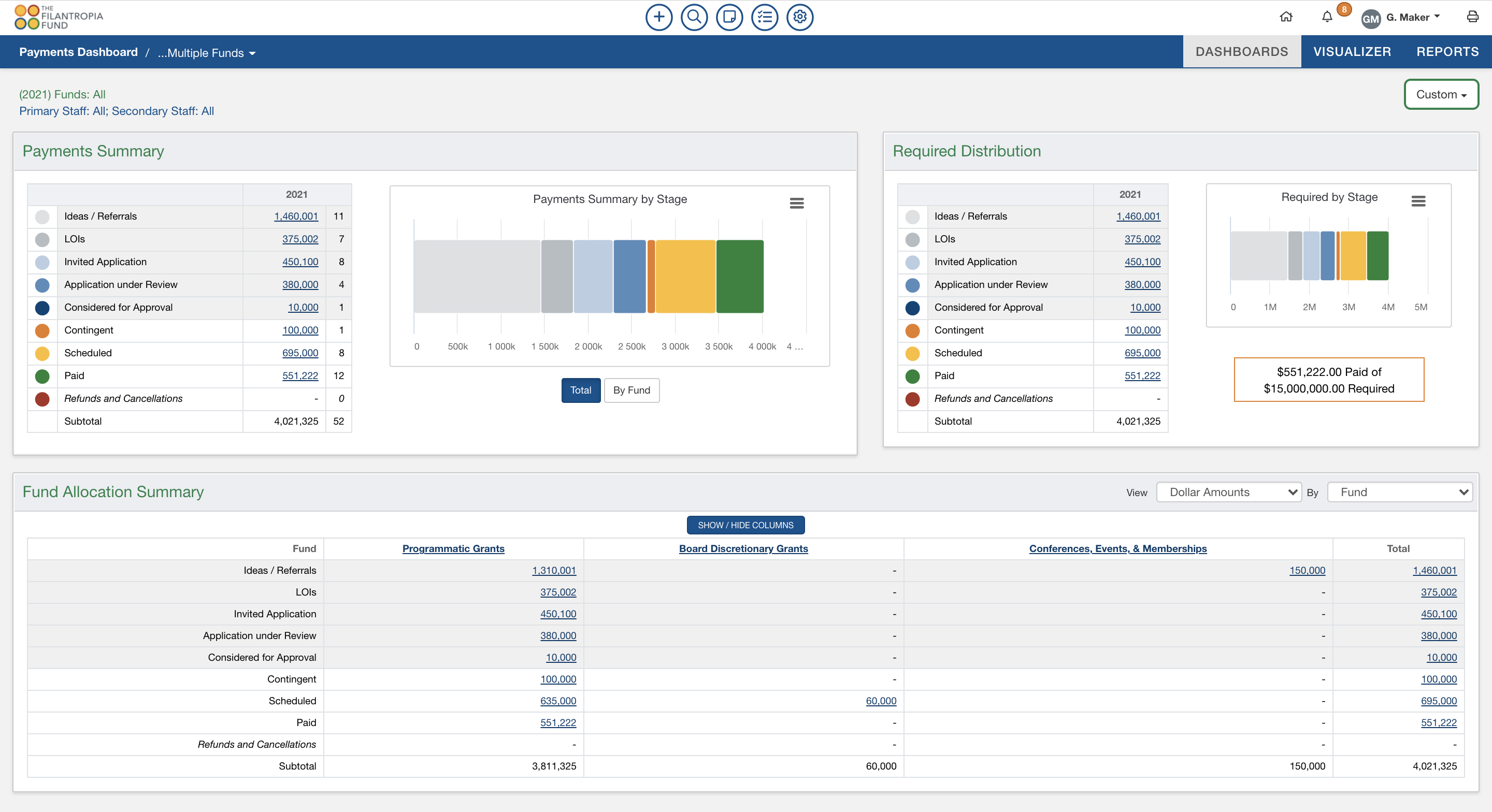 Dashboards present data in an accessible format that eliminates the need to generate custom reports, and allows users to easily save those views for future reference.
2. Grantee Relationship Management
Grantee relationship management (GRM) is a must-have tool for funders that want a holistic, 360-degree view of interactions with their grantees or nonprofit partners.
GivingData's GRM is designed with that goal in mind. It provides an overview of all interactions across every touchpoint, including emails, phone calls, web portal chats, in-person meetings, and site visits. This provides two very practical benefits:
It helps all team members gain valuable insights into the foundation's history with an organization and contextualize the relationship.
‍
It ensures grant managers and program staff are aware of the latest conversations or site visits, eliminating the need to check in with multiple staff about their communication with a grantee.
‍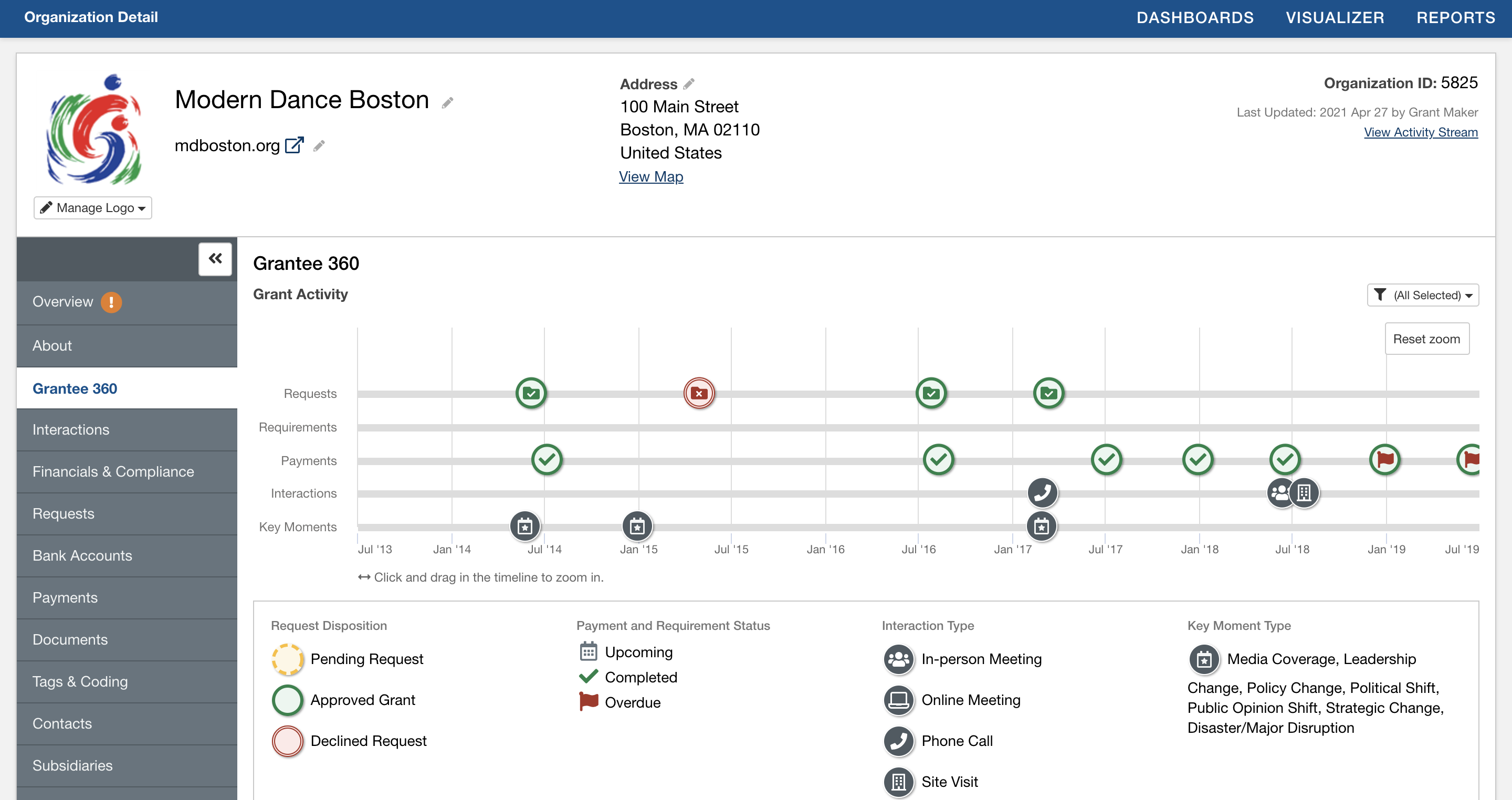 GRM enables staff to understand trends in engagement, make decisions about when and how to communicate with the grantee, and seamlessly supports collaboration across teams.
3. Automated workflows
For teams working remotely, the efficient coordination of tasks has become more essential than ever. GivingData workflows allow staff to set up and automate processes to ensure grantmaking operations run smoothly.
In large organizations, where many people are involved in complex grant approval, due diligence, and payment processes, workflows reduce the risk of any missed steps in the grantmaking process.
‍
Automated reminders notify staff when it's their turn to complete a task, and allows everyone involved in the grantmaking process to be informed of the workflow status.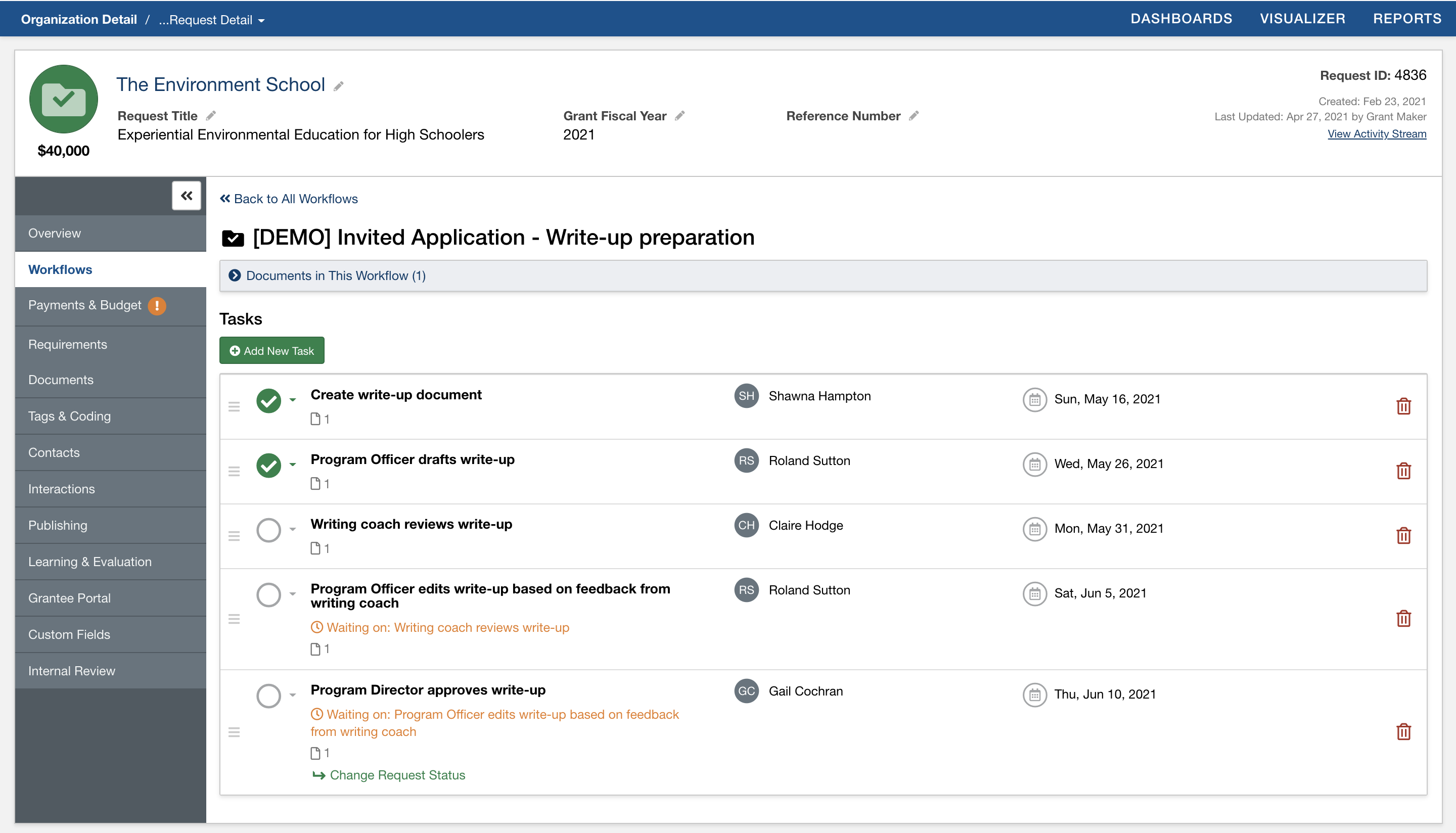 Jamie Amagai, Director of Grants Management at The Summit Foundation says her foundation's use of GivingData has helped improve transparency and reduce information silos across the organization.
"Since we started using GivingData, our whole staff is more in tune with each other's work," Amagai said. "The platform helped us adopt a transparency mindset which has contributed to increased collaboration across our organization."
Far too often, foundations tend to rely on relationships and processes to support internal collaboration and information sharing. It's not a strategy that yields the results we often hope for or expect.
While the technology itself will not bridge every communication gap, a purpose-built GMS can break down even the most formidable information silos. The result is being one step closer to achieving far greater intra-organizational transparency.
‍Want to learn more about how GivingData can support your foundation? Click here to schedule a 30-minute exploratory conversation.
Sign up for the GivingData Insights Newsletter
Receive actionable insights to streamline your grantmaking processes straight to your inbox.