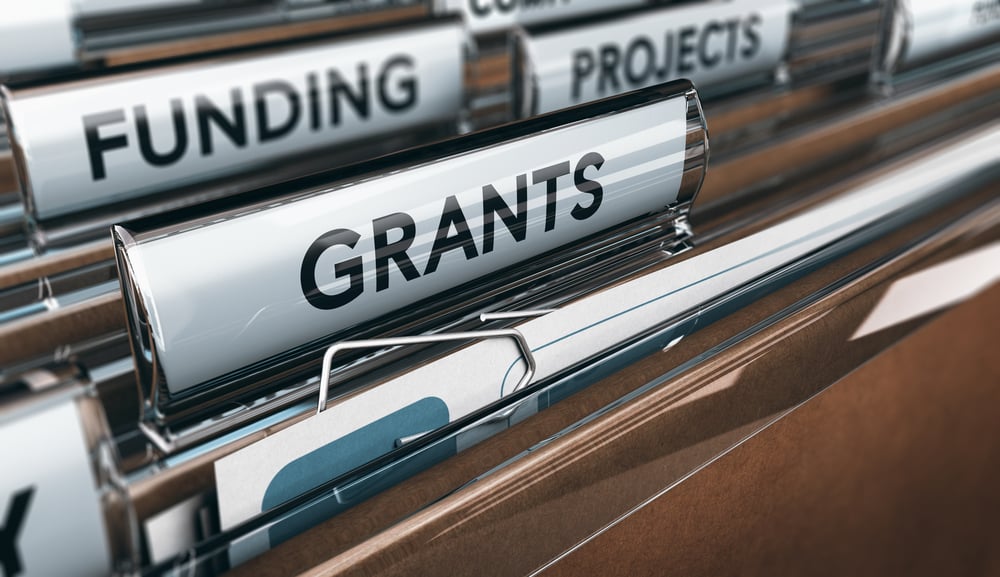 Blog
What to Look for When Doing a Grant Management Software Comparison
In order for a foundation's grant management strategy to be effective and successful, there needs to be a reliable and versatile grant management system in place. Without a grant management software to track progress, organize records, and collect signatures on important documents, grants managers can often find themselves falling behind and losing control of their entire grant management process.
If you are a grants manager or the head of a foundation, then you might be well aware of how this kind of software can transform your day-to-day operations. However, if you are in charge of managing grants and are beginning to realize that you need some extra help keeping track of your grant process, then you're most likely trying to determine what the best grant management software is to meet your needs.
If this sounds like you, then you're probably starting to shop around for different kinds of systems and doing some grant management software comparison. Be sure to read this entire article for some helpful information about different grant management software features and capabilities that will make your life easier and your grant management more impactful.
Grant Management Software Comparison
For grant managers, helping organizations get the funds they need to make a difference is their life's work. This is why many companies whose founders often come from grant management backgrounds have put together programs built around the specific needs of grant managers.
With that being said, it's important to keep in mind that not all of these systems will have the same features. Here are some questions you should ask yourself when going through different options during your grant management software comparison.
Will I have access to insightful dashboards that will keep me informed?
Having dashboards where you can find all of your critical grant data throughout your grant management system will make a huge difference in how well your team is able to keep track of the grant management process. Ideally, these dashboards will include various different dashboards to provide information that is relevant to specific roles as well.
This allows various team members to gain quick access to the information they need to carry out their position effectively and efficiently.
Is it able to employ automation across the entire platform?
Automation is a feature that truly sets different grant management software systems apart from one another, and most grant management software come with varying levels of automation. No two are the same in this regard, and this can play a large role in narrowing down your list during your grant management software comparison.
The right grant management software should provide you with customizable automated workflows that will help to streamline collaboration among team members and grantees. It should also be able to automatically create reports by pulling predetermined pieces of data from various places within the grant management system, which will allow you manage grantee compliance more efficiently. Since your reports are generated automatically within a predefined format, you know that they will always contain all of the correct information.
Budget tracking and financial management is another important automated feature of grant management software that will reduce the amount of manual and duplicated entries, ensuring accuracy in financial reporting.
Does it facilitate documentation management among team members and grantees?
Since documentation is one of the most time-consuming and essential aspects of grant management, having a grant management software that helps you keep track of everything can be a game changer, marking the difference between staying caught up and getting ahead of the curve.
When all of your documentation is stored in one centralized location, team members are able to access what they need without having to request it from the grant manager. Additionally, when documents are submitted through the grantee portal, they will automatically be uploaded and categorized into the correct location.
Does it help me assess and measure the impact of specific grants?
Grants management software should have built-in tools for assessing the impact of funded projects by measuring outcomes and key performance indicators. This allows foundations to evaluate the success of their grantee's projects and make more informed decisions about future funding opportunities.
Is it able to integrate with other systems to improve automation and reduce manual input?
The level to which you can integrate will play an important role in determining which grant management software is right for your foundation. With the ability to integrate the systems you are already using, there will be less need to modify your current practices for managing your funding.
This might take the form of email integration, which will allow you to easily pull information from various recipients into your grant management software and use tags to make sure it is categorized into the correct storage location for the corresponding project.
Another convenient feature that will simplify your grant management process is cloud integration for additional storage and further automation. With cloud integration, you will be able to seamlessly share important documentation with grantee and board portals, as well as create documents with merge fields to automatically populate data with specific values.
In addition to cloud integration, your grant management software will also have a built-in API for collecting signatures within the application. Electronic signatures are created using industry-standard electronic signing platforms that eliminate the need for printing and scanning paper documents. This feature will not only help keep your signed documents more organized, but it will help you collect signatures more quickly while reducing paper waste.
GivingData
Hopefully this article has shed some light on the kinds of features you should consider when doing your grant management software comparison.
Shopping for grant management software and making a comprehensive grant management software comparison can be a difficult task to carry out, and we understand the importance of being thorough during this process. If you have any additional questions, it's a great idea to reach out to grant management experts who are passionate about helping grant managers do their important work.
GivingData is a diversely-staffed software company that provides services to foundations who are passionate about making a difference in society around the world. Since 2010, we have been empowering foundations to provide organized funding to NGOs and nonprofits.

If you are interested in learning more about GivingData's grant management platform, send us a message and put an end to your grant management software comparison process today!
Sign up for the GivingData Insights Newsletter
Receive actionable insights to streamline your grantmaking processes straight to your inbox.