
Grantee Portal

No relationship is more important than the one you have with your grantees and applicants. Our Grantee Portal was built from the ground up to provide grantees with an intuitive, easy-to-use experience for all of their interactions with you. Move your grantee interactions from impersonal and transactional forms to a platform that is truly collaborative and intuitive for your users.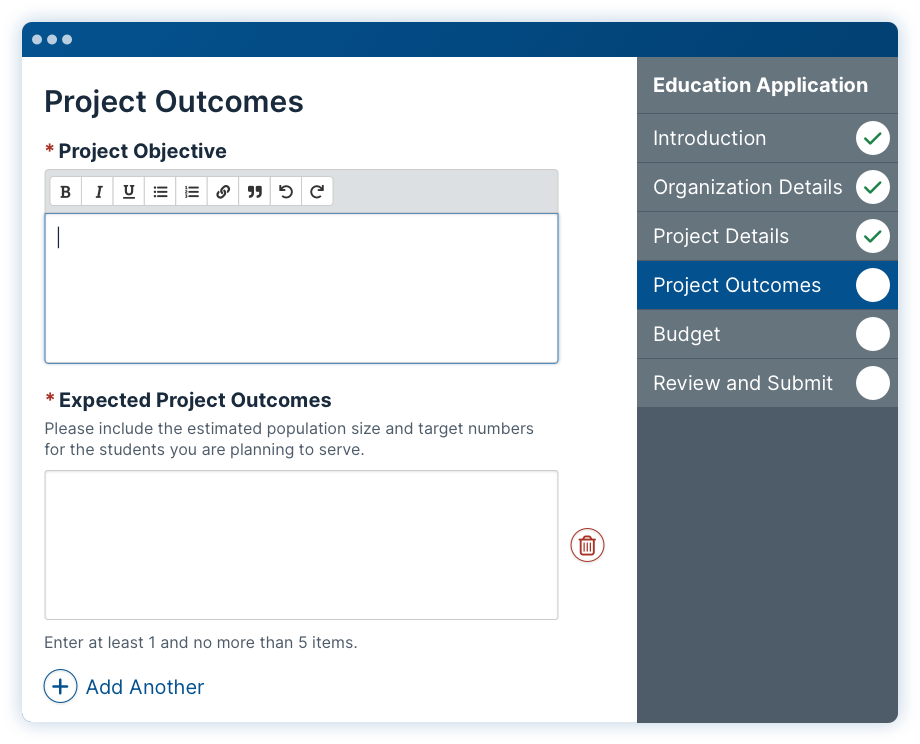 FOR GRANTEES
A Place Where Grantees Can See it All
A grantee portal built with grantees in mind. Reduce application times, improve the reporting experience, and better measure the impact of your social investments. Give your grantees a way to see everything all in one place, with built-in email notifications and reminders for when applications and reports are due. Customize email communications so that every communication touch point is in your voice, not that of a software bot.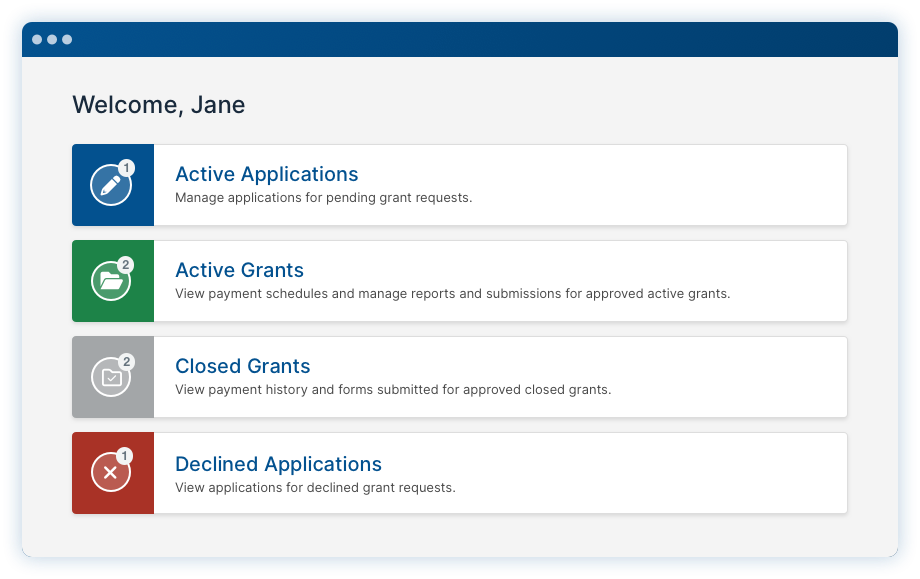 About GivingData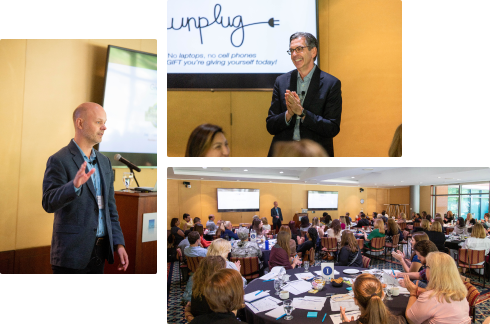 WHAT WE BELIEVE
We believe the work you do helps make the world a better place.
Like you, we're driven by the desire to do good in the world. Our role is to help you do your work better, more efficiently, and in true partnership with your grantees. Our team has worked many years in philanthropy. We understand the challenges and we can help deliver on the opportunities.