
Grantee Relationship Management (GRM)

Effective grantmaking requires robust grantee relationship management. Your communications and collaborations with your grantees are where some of the most important information about your grantee relationships resides. You need easy-to-use, integrated tools to both capture those interactions and seamlessly weave them into your grantmaking. GivingData's Grantee Relationship Management (GRM) is the market-leading CRM solution for grantmakers.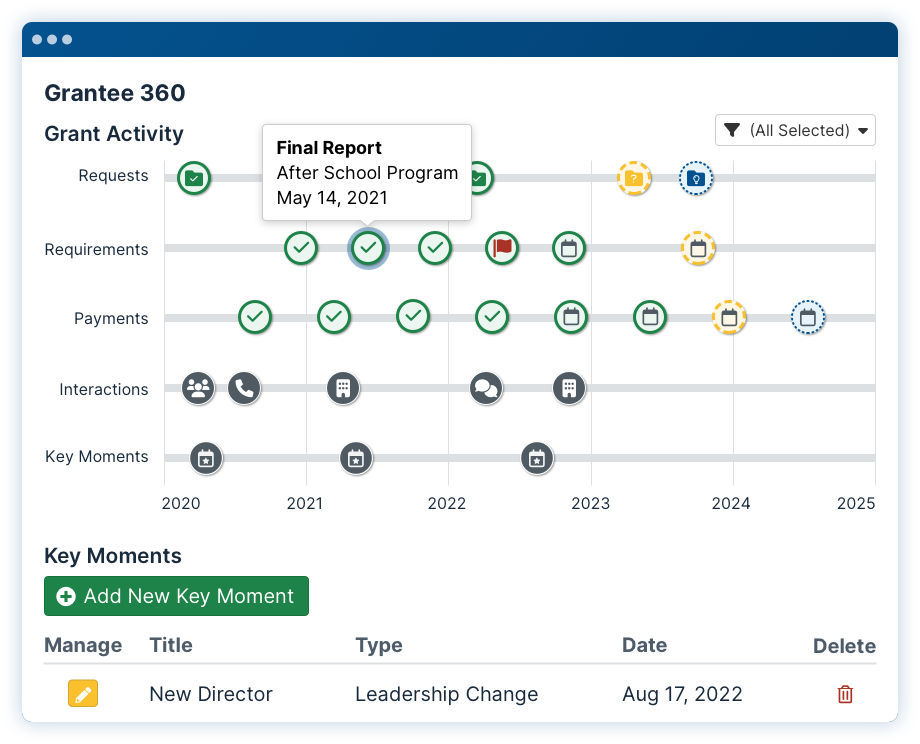 Office 365 Integration
Capture Correspondence from Microsoft Outlook
Just received an email in your inbox from a grantee? No need to copy and paste it into an email interaction record in GivingData. Just add it directly from Outlook. With the GivingData Outlook Add-in, you can easily add an email message sent from any contact directly into GivingData. Intelligent sensing technology allows you to associate the email message with the correct contact, organization, and grant record.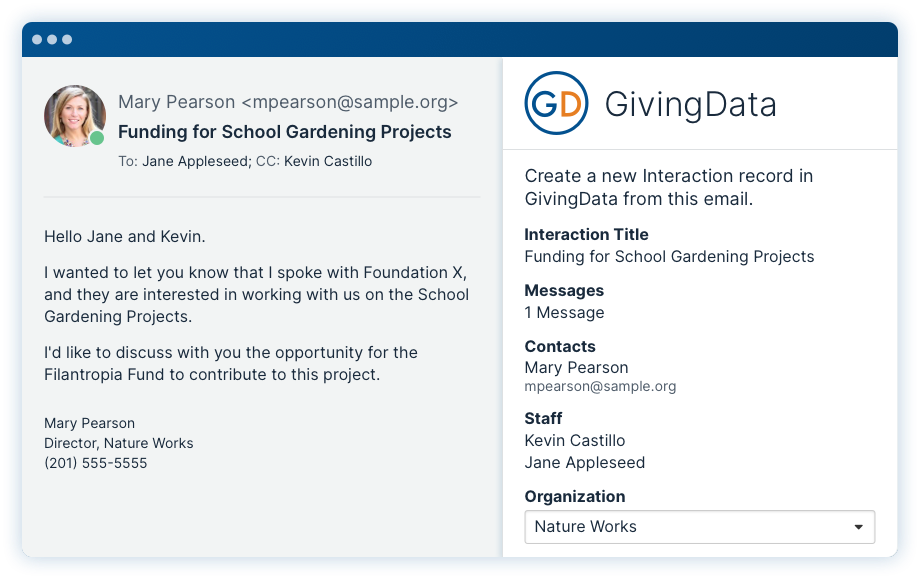 About GivingData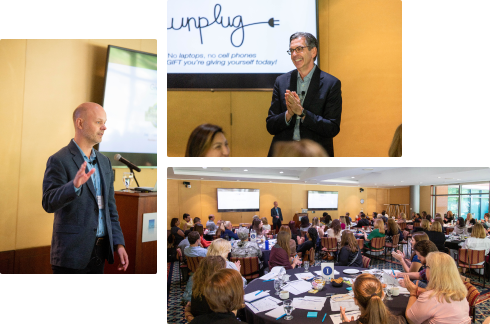 WHAT WE BELIEVE
We believe the work you do helps make the world a better place.
Like you, we're driven by the desire to do good in the world. Our role is to help you do your work better, more efficiently, and in true partnership with your grantees. Our team has worked many years in philanthropy. We understand the challenges and we can help deliver on the opportunities.