
Impact Assessment

You've awarded the grant, but how can you and your grantees monitor and measure the effectiveness of your social investment? Our Impact Assessment module provides both quantitative and qualitative tools for tracking and evaluating the work of your grantees. It's a flexible tool encompassing best practices in grant monitoring and evaluation.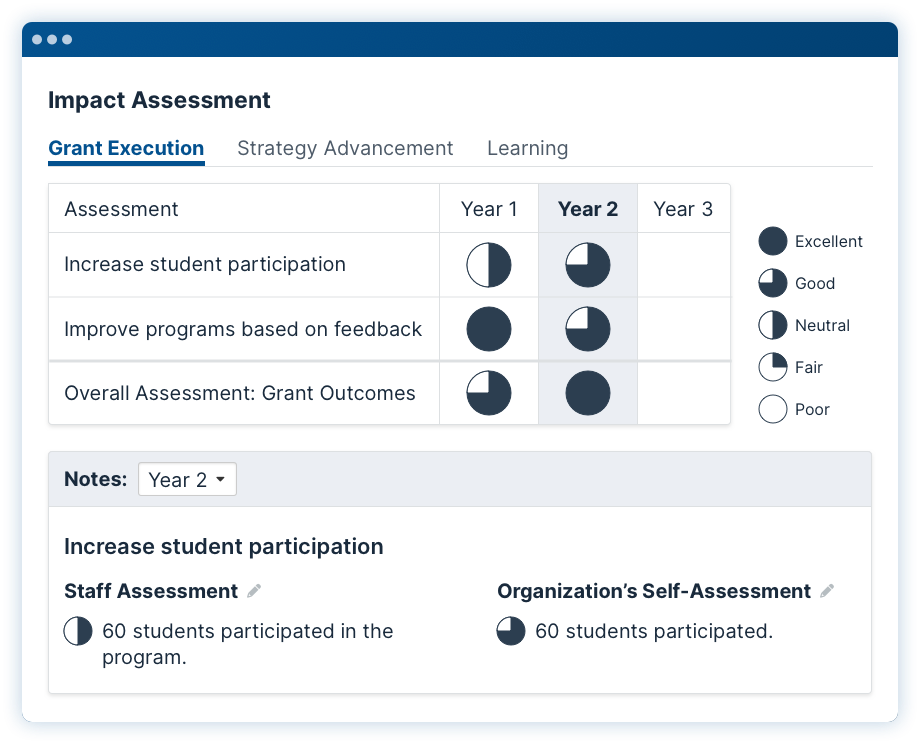 Measure Impact at all Levels
Data Rich Dashboards
Slice and dice your impact measurement data across many dimensions. Flexible dashboard views highlight grant evaluation data across programs, geographies, portfolios and any other dimension you can dream up. Your custom impact measurement metrics flow seamlessly into these powerful aggregate views of the data. After reviewing the data across many grants, drill down into individual grant records and explore the qualitative assessment data that sits behind the quantitative.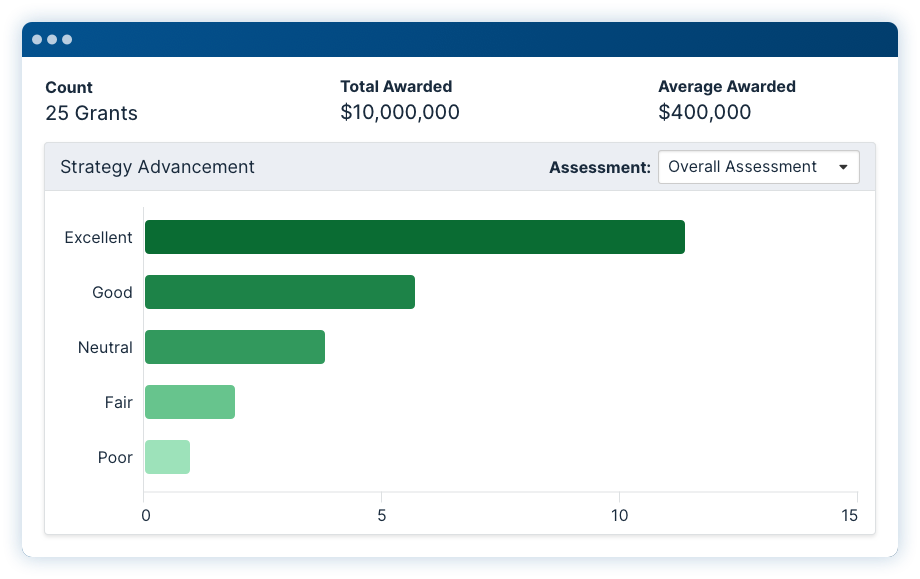 About GivingData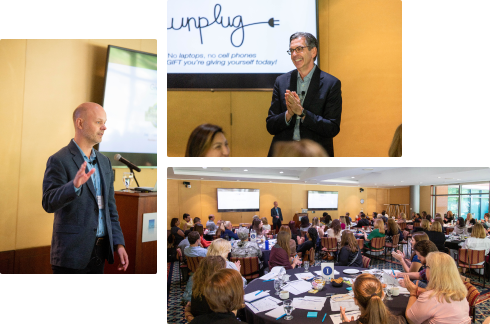 WHAT WE BELIEVE
We believe the work you do helps make the world a better place.
Like you, we're driven by the desire to do good in the world. Our role is to help you do your work better, more efficiently, and in true partnership with your grantees. Our team has worked many years in philanthropy. We understand the challenges and we can help deliver on the opportunities.