
Reviewer Portal

The Reviewer Portal provides easy review tools for external experts who help in the evaluation of grant applications. Design your review rubrics exactly how you want. Give reviewers access only to the parts of the application that they need. Give your team data rich dashboard views to compare application reviews, both quantitatively and qualitatively.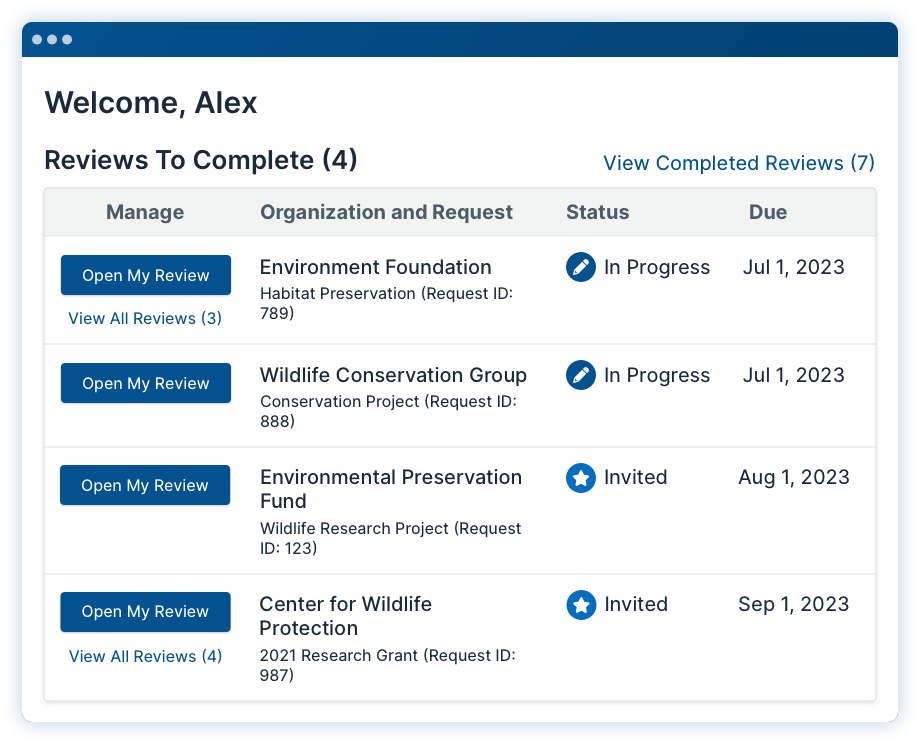 FOR Application Reviewers
Easy to Use Tools for Reviewers
Like all GivingData portal products, the Reviewer Portal gives your reviewers a beautifully designed and intuitive set of tools for reviewing applications and providing feedback and assessments. Easily assign and invite reviewers to one or more applications. Provide them with application review tools that require no training to use. Set up as many different review rubrics as you need for as many grant programs as you have.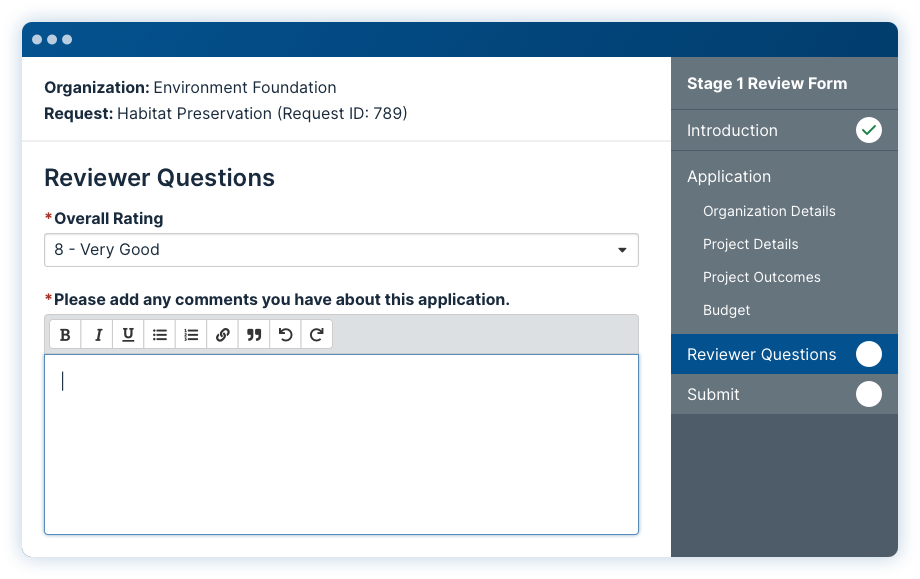 About GivingData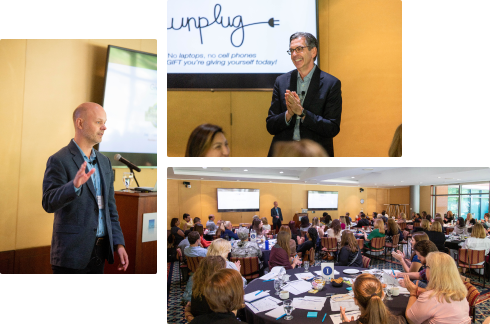 WHAT WE BELIEVE
We believe the work you do helps make the world a better place.
Like you, we're driven by the desire to do good in the world. Our role is to help you do your work better, more efficiently, and in true partnership with your grantees. Our team has worked many years in philanthropy. We understand the challenges and we can help deliver on the opportunities.