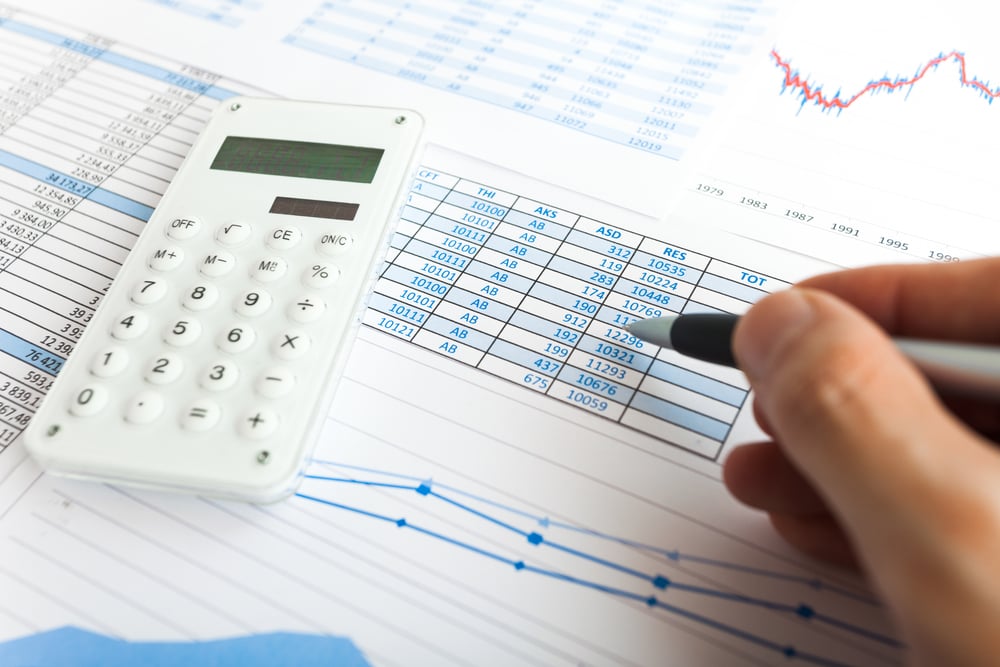 Managing and distributing large amounts of grants is a complex task that requires extensive organization, communication, and oversight. This means that foundations, and specifically grant managers, are tasked with playing an important role in the life cycle of these charitable donations. It is their job to ensure that these funds are awarded to the right people and that they are used responsibly to impact the causes they care the most about.
The journey from a grant application submission to its approval and implementation is often plagued by inefficiencies, miscommunications, and administrative obstacles that can slow down the process and make it much more difficult for all parties involved. But the good news is that many of these issues can be resolved through the use of software that is specifically designed to streamline the entire grant life cycle, from grant application and awarding funds to finalizing the grant.
In this article, we will look at how grant management software for foundations streamlines the grant application review process, benefiting both applicants and grant managers. By reducing the administrative load and accelerating decision-making, grant management software for foundations not only increases efficiency but also enhances the impact of the foundation's charitable giving.
Difficulties in the Grant Application and Review Process
Before we discuss the benefits of grant management software for foundations in the application process, it's important to understand the inherent complexities and challenges of the grant application and review procedure. In the past, foundations relied on manual intervention to manage and process grant applications, which involved a convoluted web of emails, spreadsheets, and manual data entry. Here are a few of the key pain points that grant managers must deal with when processing grant applications the old way.
Ambiguous Application Process
For grant applicants, navigating the application process can be confusing and overwhelming. They can often encounter lengthy forms, unclear eligibility requirements, and difficulties in communicating with the application review team.
Administrative Burden
In order to manage a large number of grant applications manually, foundations had to designate a great deal of time and labor. The foundation's staff members assigned to this task had to process, organize, and review each application, consuming large portions of the foundation's resources that could have been allocated to more productive tasks.
Collaboration Challenges
Organizing collaboration among everyone involved in the grant review process can present many logistical challenges. Reviewers can include board members, advisors, program officers, and grant managers, all of whom have conflicting schedules and different priorities. This can make sharing documents and providing feedback extremely difficult, and important details can easily be lost, misplaced, or overlooked.
Delayed Decision-Making
The overall effect of these challenges often results in delayed decision-making. Foundations may take longer to review applications, communicate decisions and feedback, and award funds, significantly impacting the efficiency of the entire grant review and approval process.
How Grant Management Software for Foundations Improves the Application Process
Grant management software for foundations provides many benefits for reviewers and applicants, greatly simplifying the process for everyone involved. Here are a few of the ways that grant management software for foundations can address some of the common problems that applicants and grant management teams run into.
Customized Forms
Grant management software for foundations allows grant management teams to create customized application forms tailored to specific grant programs. These forms can even incorporate conditional logic that will guide applicants through the application form based on their answers and the criteria that they meet.
Conditional logic gives grant managers the ability to configure application forms in such a way that, when an applicant answers a question, the subsequent questions will be determined by the applicant's previous answers. This feature simplifies the application process by reducing the number of questions that applicants will need to ask the review team regarding the information requested.
Grantee Portal
Through the grantee portal, applicants can access and complete their applications online, eliminating the need for physical paperwork and postage. This reduces the amount of time that it takes for reviewers to receive applications since the information will be uploaded instantly when the application is submitted. Applicants can also save their progress and return to it at a later time, allowing them to gather critical information and documents without needing to start the process over.
The grantee portal also enhances communication after their application has been submitted, reviewed, and approved. Through the grantee portal, grantees can submit expense reports, provide updates on their projects, and demonstrate their compliance with the grant's terms and conditions so they can continue to receive funding.
Automatic Notifications
As applicants fill out their funding requests through the grantee portal, the software will automatically notify them of any missing or incorrect information. These alerts will let them know if they need to submit additional documentation or include specific details, thereby reducing errors and the need for resubmissions.
How Grant Management Software for Foundations Improves the Review Process
One of the most significant benefits of grant management software for foundations is its ability to streamline the administrative process for the review team. Here are a few features that make this possible.
Automated Data Entry
Grant management software for foundations automates the data entry process for recording data into a centralized database. This eliminates the need for manual data entry while also reducing the risk of errors.
Document Management
Grant management software for foundations can help grant managers and their teams organize and manage critical documentation by providing a centralized location for storing and accessing documented information.
All documents, from grant applications to financial reports, can be stored and managed digitally within the software, eliminating the need for keeping physical copies on hand. Additionally, with the use of email integration, documents sent as email attachments can automatically be retrieved and uploaded into the grant management software system.
Grant management software for foundations keeps grant-related data organized and easily retrievable through its intuitive and user-friendly interface. Furthermore, grant management software for organizations can integrate with other systems to enhance its ability to manage data across all active grants.
Workflow Automation
Another important feature of grant management software for foundations is the ability to automate many workflow processes. From application submission to review and approval, every task can be assigned, tracked, and completed more efficiently.
Reporting and Analysis
Grant management software for foundations offers extensive reporting capabilities, allowing foundations to generate detailed reports on grantee performance, distribution of funds, important milestones and deadlines, and the overall impact of funding without the need for manual data retrieval.
Collaboration Among Review Team and Applicants
Grant management software for foundations also streamlines collaboration among reviewers, stakeholders, and grantees through a variety of different features.
Centralized Platform
By providing a centralized platform for collaboration and communication, grant management software for foundations makes it easy to share and track documentation, communication, and feedback among the foundation's employees and grantees. This allows everyone involved in the process to access critical information from wherever they are, as long as they have a stable internet connection.
Enhanced Communication
Grant management software for foundations also includes instant messaging features, as well as the ability to leave comments on forms and documents. This allows reviewers and applicants to discuss their applications, share insights, and provide feedback within the platform.
Access Control
Grant managers can create role-based access controls to ensure that reviewers and stakeholders have the appropriate permissions to access specific applications, documents, and information. This not only reduces the risk of errors but also helps to maintain data security and privacy within the foundation.
How Does Grant Management Software Make Foundations More Effective?
In addition to simplifying the application process and improving communication and collaboration, grant management software also makes a foundation's charitable giving efforts more effective.
Accelerated Decision-Making
One of the most important ways that grant management software for foundations makes these organizations more effective in their charitable giving is by empowering them to make decisions on funding more quickly and accurately.
Efficient Review Process
Through the use of automated workflows and notification prompts, reviewers can complete their assessments in a more timely manner, which reduces bottlenecks in the grant application review process.
Visibility and Transparency
Grant management software for foundations provides real-time visibility into the status of grant applications, ensuring that foundations can track progress, prioritize tasks, and effectively meet deadlines. Grant management software for foundations also includes detailed dashboards where grant managers and their teams can track key performance indicators regarding funds distribution, along with important details concerning milestones and deadlines.
Streamlined Communication
In addition to providing a central location to communicate and collaborate, grant management software for foundations can also automate communication through the use of preprogrammed email reminders. This helps ensure that every team member is made aware of their designated tasks and their corresponding deadlines, allowing them to prioritize their responsibilities.
Increased Capabilities
When a grant management team's processes and communications are streamlined into a highly efficient and effective system, they are able to take on more responsibilities and manage more funds. With the use of this valuable software, grant management teams can adapt to the increasing complexity of managing larger volumes of funding projects while maintaining efficiency and accuracy throughout the entire grant management process.
Data-Driven Funding
Because grant management software for foundations offers extensive reporting and analytics, grant managers are able to leverage these insights into making more data-driven decisions. By being able to measure the impact of their charitable giving, grant management software empowers foundations to adapt and grow according to the changing needs of grantees and society at large.
Improved Accountability
Grant management software for foundations also improves transparency and accountability by creating a digital paper trail throughout every step of the grant life cycle. This allows grant managers to closely track and review funded projects to determine whether or not grantees are meeting the criteria stipulated in their funding agreements. Furthermore, this feature allows foundations to easily demonstrate how funds are being distributed and managed, giving them the ability to effectively communicate with board members, stakeholders, and funding partners regarding the financial impact of the money being distributed.
Data Security
Grant management software for foundations also provides important security features. Because of the vast amount of financial data that is stored in these systems, grant management software for foundations is equipped with industry-standard encryption and password protection.
GivingData
Here at GivingData, we understand the unique pain points and burdens that grant managers face every day in their charitable giving efforts. That is why we have created a powerful and exhaustive platform to provide grant managers and their teams with valuable tools to improve every process within the grant life cycle.
By reducing the amount of time and effort required to review and approve grant applications, foundations can focus their energy on active grants to ensure compliance and develop ways of making their funding more effective.
GivingData's platform is able to address many of the concerns and stressors that complicate the grant management life cycle because we have intimate first-hand knowledge of what goes into managing charitable giving.
Our diverse team has extensive backgrounds in the nonprofit sector, which means that our platform is designed with grant managers and their teams in mind. With our platform, we are empowering grant managers and organization leaders to make more informed decisions about their funding while also streamlining all of their processes.
If you are looking for a way to automate the grant life cycle while improving organization and communication, then GivingData has a solution that will revitalize your entire foundation.

Click here to request a free demo so you can find out how GivingData is changing the landscape of philanthropy!
Sign up for the GivingData Insights Newsletter
Receive actionable insights to streamline your grantmaking processes straight to your inbox.