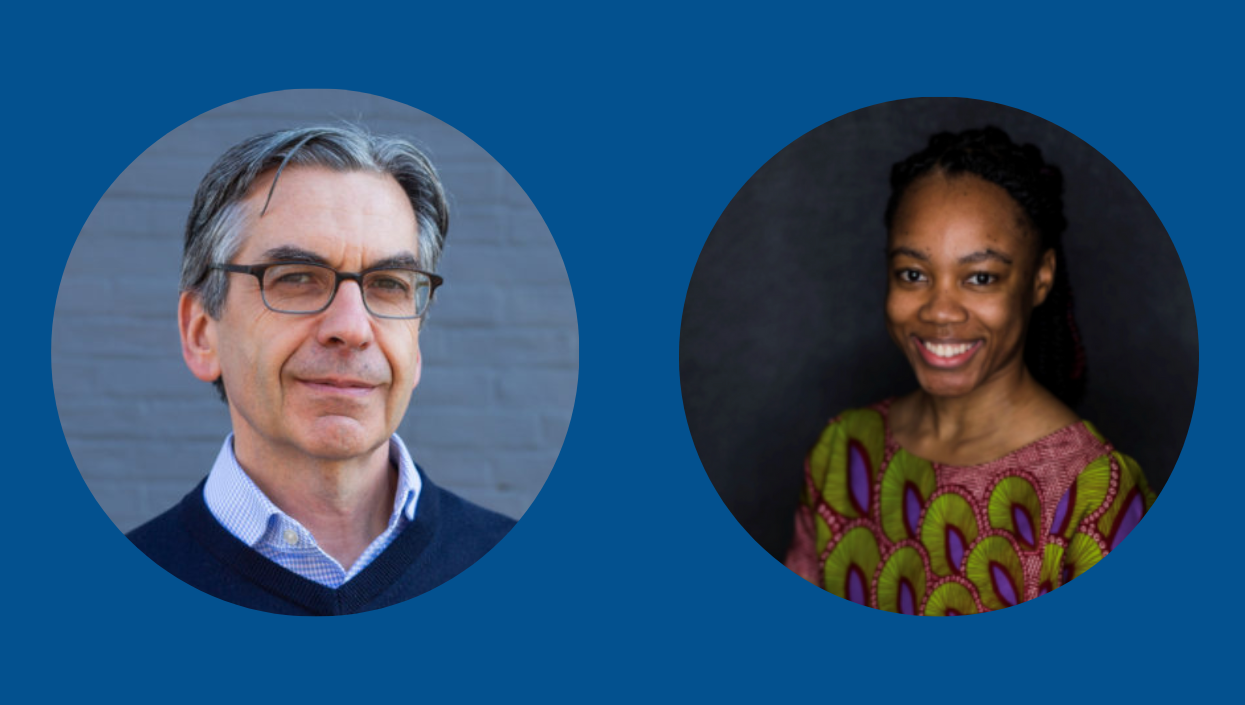 Blog
Identifying Grants Management Roles within a Foundation's Strategy Lifecycle
On August 16, 2023, Roberto Cremonini sat down with Abigail Osei, Assistant Vice President at The Starr Foundation, to discuss the many roles grants managers can play to support a foundation's strategy lifecycle. The webinar was provided in collaboration with PEAK Grantmaking, as part of their continued collaboration with GivingData.
This conversation was inspired by a keynote at PEAK2023, "Grants Management as a Strategic Partner," and expanded on this topic through Abigail's identification of the many strategic roles she's played – using the Roles@Work resource from Candid – and then three stories from her own experiences at The Starr Foundation.
---
Identifying Grants Management Roles
Roberto: We have fundamentally three goals for the day. The first goal is to actually show you how we applied what we learned at the PEAK conference this year. The second goal is to provide some frameworks and tools that we use to inform our conversation, [and] our brainstorming, and we want to share them with you.
We took this opportunity to be inspired and be a vital part of the movement to transform philanthropy. There were two sessions in particular that inspired our conversation today.
The first one was the keynote conversation about grants management as a strategic partner. There were several foundation leaders who talked about how 20 years ago, we were not necessarily talking about grants management as a strategic partner in foundations. This was an acknowledgment and also an opportunity to celebrate the progress that we have made in advancing the role of grants management inside foundations.
The second presentation was a short talk, or spark talk, as PEAK defined it, given by Candid. They shared these cards that they created:
It's an exercise developed by collecting stories from grantmakers and nonprofits, resulting in a whole list of possible roles that individuals can play inside foundations or nonprofit organizations.
The cards are used in a facilitated exercise to identify these roles. They were the source of inspiration for us and it's the tool that we used to design and develop the content of this webinar.
In a nutshell, the cards work like this…As you can see on each page, you have three roles described. There's a label and description for each role and then there are suggestions on how to use the cards to discover and investigate the roles themselves.
We started taking these three ways in which grant management can support strategy and then Abigail started thinking a little bit about the cards and identifying the roles.
Abigail: The experience of picking the cards for this webinar was much harder than I thought because once you look at the cards, you see there's so much overlap and you realize all the different roles and things that the one individual or department grants management occupies in the foundation.
It was hard, but I did enjoy the challenge of narrowing it down because although we do many things, it is important to be able to narrow down and pick the key things that you want to use at any given moment.
Grants Managers as Bridge Builders
Abigail: I would say bridge builder and consultant are definitely two roles that grants managers play.
Bridge builder because, as Roberto said, the grants manager in any organization is the one that is the Nexus. You can't be an efficient grants manager if you are not communicating with program staff, finance, and admin. You have to be able to build relationships with all other departments in order to be effective at your job.
If your organization is going through any sort of strategic planning, execution, or review process, in order for you as a grants manager to be able to provide this efficient operational support, what you're effectively doing is being that bridge. You're that individual who has those connections and is able to then go into the consultant mode and take the expertise that you've acquired from your role, and from the relationships that have been built across your organization, and use that to inform where your organization is going.
Planning the Transition to a New GMS
Roberto: Here we look at the three phases in our simplified strategy life cycle: the planning, execution, and review.
[Abigail], you picked three roles that you played as you were helping plan the strategic decision of selecting a grants management system.
Tell us a little bit about the background and then why you picked these roles.
Abigail: I picked this project because it was my first time being a project manager on anything. It was the biggest project that I worked on. If you have been through moving to a new GMS system, you know that it is not a small feat.
Looking at my organization, where we had a wide range of comfort with technology, I would say people who didn't want anything to do with a new system at all, were hesitant to move because they felt super comfortable with [our old GMS].
I was on the other end, forward-thinking, saying, "If it's going to sunset, we really need a system that's going to take us into the future, something that's going to improve our grantmaking, improve our relationship with our grantees."
The collaborator role came in as an internal and external collaboration during the planning phase. Externally, because we'd never moved to a new system before, I contacted our grantees. I wanted to speak to the nonprofits to find out how they felt about us moving to a new system. Because when it came to it, I knew it wasn't something that would just affect us, it's going to affect our partners as well.
"Are any of your other funders using a cloud-based system? If they are, what platform are they using? What do you like about it? What don't you like about it? Is there a transition timeline that would make sense to you?"
From those conversations, one of the things that came out was a lot of our partners wanted staggered transitions into the platform. They didn't want us to just flip a switch.
In listening to them, we took about two and a half years, very slowly bringing people on at a pace that they were comfortable with.
We had staff members who really did not like technology and then we had those of us who were all for it. It took a lot of internal meetings being that sounding board, and really listening to see where the fear is coming from.
In the listening process, we were able to understand what really mattered to each department in the system we were going to end up with. In the planning phase, we had no idea. Having those internal conversations, really understanding what matters to the president of your organization, the admins, your program team, your grants team, and then putting those things together. That's where a translator comes in.
Becoming a Strategist
Abigail: As the grants manager, because you are in a role that requires you to do that cross-collaboration, once you have all of that information, you also have a better understanding of how the people in your organization learn, how they listen to things, and how things translate to them. You can take that information and translate it across the foundation.
Specifically in moving to a new grants management system, it was thinking about the type of technology that existed, thinking about our organization, and what was going to serve the organization. Not just in the short-term, but also in the long-term, talking to other funders who were already on cloud-based systems and getting a sense of any hiccups.
Are there pitfalls that we need to consider? In this planning phase, as a grants manager, I was holding these conversations internally and externally, and then also putting it all together to think long-term. If we're going to put the time and the money into a new system, let's make sure that this is something that's going to move the work forward.
Click here to download the presentation slides, and then head over to this page to watch the webinar and hear more from Roberto and Abigail's conversation.
Once again, thank you to PEAK Grantmaking and Abigail Osei for partnering with us on this important discussion.
Sign up for the GivingData Insights Newsletter
Receive actionable insights to streamline your grantmaking processes straight to your inbox.