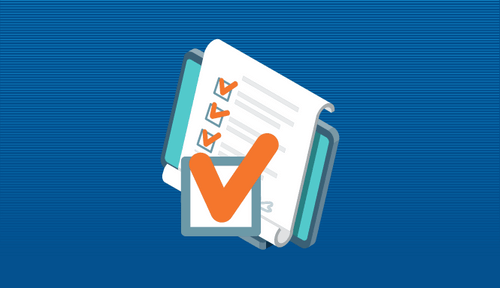 Blog
Transform Your Grant Application Process to Align with Trust-Based Practices
With the philanthropic sector steadily adopting more trust-based practices, there has never been a more appropriate time to focus on easing the administrative burden on grantseekers and grantees.
GrantAdvisor's #FixTheForm campaign revealed that nonprofits want an easier, more streamlined application experience and pinpointed specific areas where funders could focus on easing the burden in this process.
The next step for foundations is to incorporate those practices and invest in technologies that support this shift to a more streamlined, equitable approach.
GivingData's portal was designed in close collaboration with our foundation partners to meet this moment in time. It offers functionalities that address nonprofits' most coveted features:
The ability to view and download the entire application: GivingData's portal allows grantseekers to navigate through the entire application and see every section before they begin completing any part of it.
Save the unfinished application and return to it later. The grantee portal autosaves as applicants proceed through the application. This eliminates the need to remember to save before closing a browser window. Since applicants create a portal account when they first access the application, they can use their login credentials to return to the form any time before the submission deadline to complete the application. After the submission deadline, applicants can still access the application to either view or print it for their records.
Right-sizing application forms. GrantAdvisor points out that the time it takes to complete an application must be proportionate to the grant funding amount. This is why we made building applications a quick and simple task. Using drag and drop features, a grants manager can build an entire application from scratch in less than ten minutes. It's also easy to duplicate an existing application form and quickly modify it, saving even more time in the creation of a new form as requirements change.
Accepting file attachments: In GivingData funders can easily allow grantseekers to upload files in many different formats so applicants can attach proposals, budgets, and reports that they already have on hand rather than creating new ones from scratch for every funder.
In addition to features designed to simplify the grant application process, GivingData's grantee portal includes a number of innovative features that makes it stand out in the field:
In-application chat. This is a powerful feature for funders that value open communication and collaboration during the application process.. In-app chat allows grantseekers to pose a question or a comment directly through a chat box in the application itself. Funders receive immediate notification of the comment so they can respond or provide feedback in a timely manner, demonstrating a clear commitment to respecting applicants' time.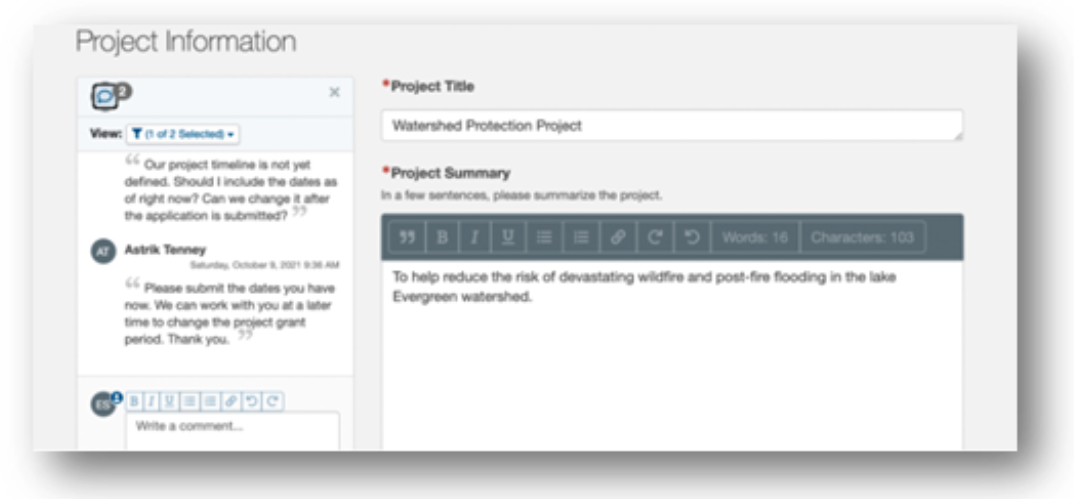 Ability to flag a section: This feature allows applicants to flag a specific section in the application so they can remember to add/modify information at a later time. In instances where they are co-writing the application with a colleague, this allows applicants to easily bring their colleague's attention to a specific page or topic.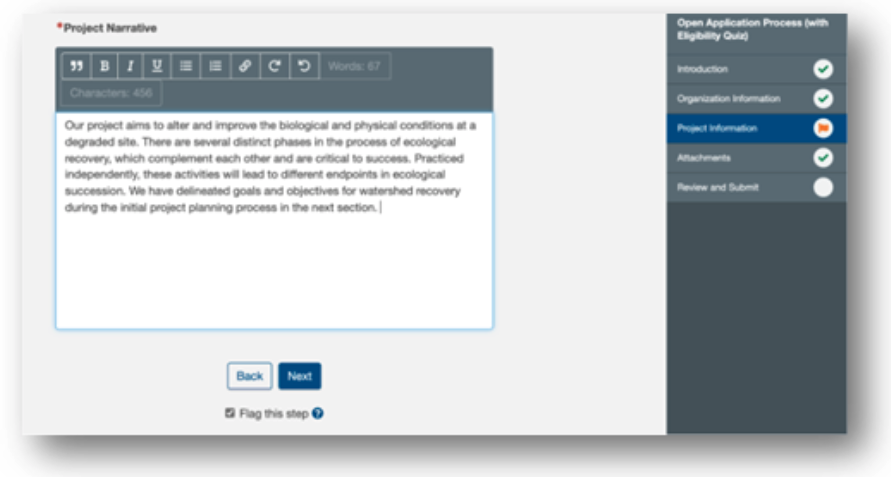 Progress tracking. Check marks on the application sidebar allow users to clearly track their progress as they complete a form. As applicants proceed through each section, a check mark designates completed sections. This is a great visual tool that applicants find especially useful on longer applications. 01211‍
Fail-safe submissions. To prevent applicants from accidentally submitting an incomplete application, the "submit" button on the application remains inactive until all of the sections in the application are complete and flags are removed.

Shifting processes to support more equitable practices can help make the application and proposal process seamless for your nonprofit partners. GivingData's grantee portal makes it easy for foundations to align their work with best practices outlined by Grant Advisor. Curious to see the Grantee Portal in practice? Follow this link for a short video tour.
Now is the time to improve application processes for your grantees. Schedule a conversation and a demo with us to see these and other features in GivingData.
Sign up for the GivingData Insights Newsletter
Receive actionable insights to streamline your grantmaking processes straight to your inbox.