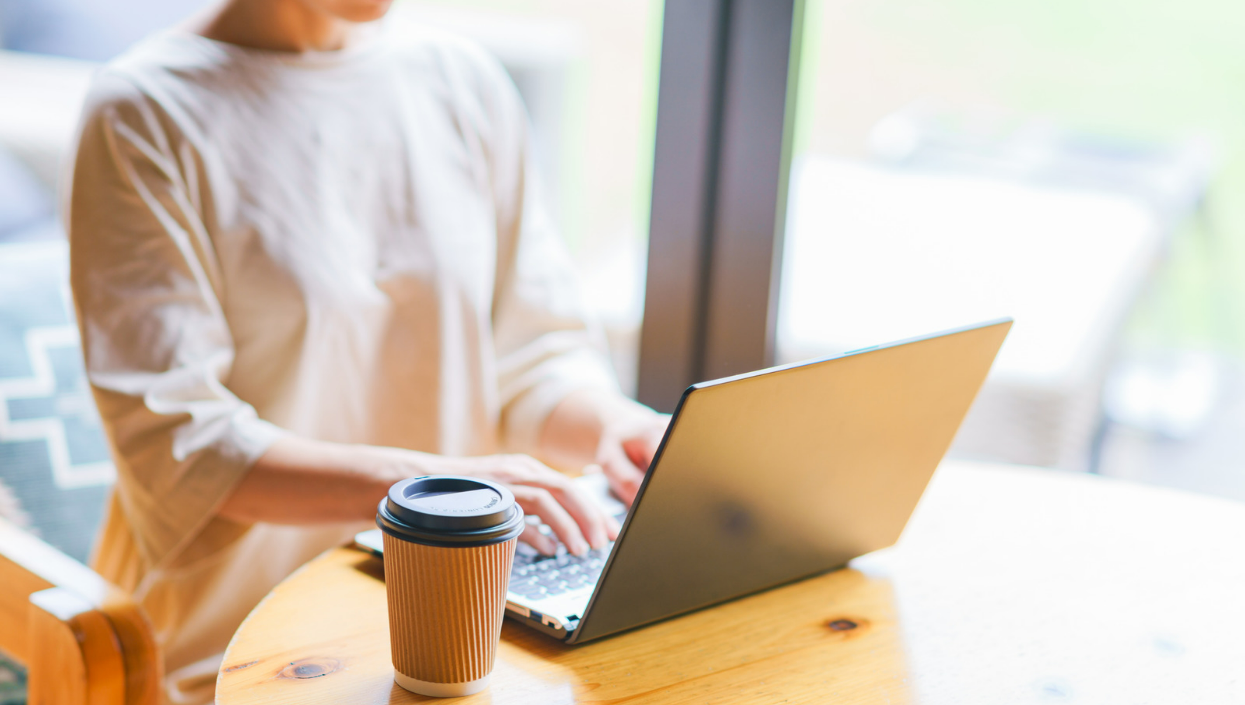 Blog
Hybrid Work in Philanthropy: Lessons Learned from Two Foundations
In March 2020, organizations in almost every industry were forced to quickly shift to remote work. Though they relied on many of the same technologies and processes, the transition was easier for some sectors than others. For philanthropy – a sector that thrives on interpersonal relationships - moving staff and grantee interactions online was a big challenge.
Now, almost three years since the start of the pandemic, a sizable number of grantmaking foundations have embraced remote work – some are staying fully remote and others have moved to a hybrid model.
In a survey conducted by McKinsey & Company in 2022, 58% of people across multiple professions said they work remotely at least part of the time. The Technology Association of Grantmakers' 2022 State of Philanthropy Tech Survey found that 77% of foundations surveyed plan to move to a hybrid/remote workplace model in 2023 and beyond, well above the national average cited by McKinsey.
Since the start of the pandemic, many funders have determined they can foster strong relationships with their grantees and work efficiently with a remote team. That's not to say the transition has been easy. Some organizations still struggle to settle on the right schedule, protocols, and technology to effectively balance productivity and employee satisfaction.
To better understand the role of technology in enabling remote work, we interviewed two foundations that use GivingData. Our hope is that their experience will help other grantmakers implement their own hybrid model.
Finding the right hybrid work schedule
The two foundations we interviewed are a similar size (8-10 staff members) and have close to the same hybrid schedule in place. However, while both foundations like their new schedule overall, each has unique challenges.
First, let's take a quick look at what the workplace models look like for each:
The Starr Foundation

The Summit Foundation

3 days in office

2 days at home

2 days in office

3 days at home

Tuesdays are mandatory for all staff, except for emergencies; staff selects their preferred schedule for the remainder of the week.

Tuesdays are mandatory for all staff, except for emergencies; staff selects their preferred schedule for the remainder of the week.
The Starr Foundation has tested a few different schedules since the start of the pandemic and are now testing a three-day-per-week schedule. Both foundations are still evaluating whether to stick with their current schedules or if they should increase or decrease the number of days in the office. They still consider either two or three days to be the preferred schedule.
One challenge identified with the two-day schedule is that in-office days tend to be inundated with meetings and "drop-in discussions," which undermines the team's ability to do focused work.
As for which days to be in the office, that depends on several factors. Mondays or Tuesdays help the team kick off the week together, but Mondays can also feel a bit draining for some. Some research suggests that people are the most productive on Tuesdays.
Office location is also a major consideration. The Summit Foundation is in Washington, DC and, according to the Director of Grants Management, Jen Ruffner, Wednesday traffic tends to be the worst in the area. The Starr Foundation is located in New York City and Assistant Vice President Abigail Osei chose Wednesday as one of her in-office days to beat the end-of-the-day subway rush.
It's important to keep these factors in mind and offer flexibility to staff when determining an ideal hybrid schedule. Foundations should be prepared to do some trial-and-error to find the best solution.
What tools can ease the transition to remote work?
Zoom and Slack became household names shortly after the start of the pandemic - and for good reason. These tools are essential for communication and productivity while working remotely. TAG's survey found that nearly 8 in 10 respondents have adopted collaboration tools like Slack. Zoom itself has placed a heavy emphasis on tasks previously reliant on in-person gatherings like board meetings.
Thirty-six percent of organizations that responded to TAG's survey stated that they have not changed their training or learning as a result of moving to a hybrid/remote environment. The Starr Foundation will soon be incorporating LinkedIn Learning and other online resources into its routine to help with personal and professional development. There's good reason to expect more organizations will start incorporating these tools to better prepare their staff for success.
A tool that has proven crucial to remote work is a grants management system. "Workflows [in our GMS] were instrumental in our grantmaking when we were fully remote," said Abigail. "It kept us engaged and made everything efficient."
"It makes it so much easier!" says Jen. "In our previous GMS, only the grants manager had access, so she was the middle-man for almost everything. Now we can update tasks and workflows and know where everyone is in the process by using the system, even if we're not in the office together."
What processes are reverting back to pre-pandemic status for grantmakers?
As we move from fully remote to hybrid models, some processes that were established during the pandemic will likely revert back to pre-pandemic status.
Some of these changes are no doubt quite welcome. For example, board and team meetings are frequently more productive and dynamic when held in person.
But the reverse is also true. Some of the efficiencies gained during the pandemic may diminish as employees return to the office. As Abigail explained, returning to the office also meant the return to paper documents, which were handled completely online when the foundation was fully remote.
It's clear that there's no one-size-fits-all solution for foundations looking to implement a hybrid workplace model. What's important is that each organization finds a model that is the least cumbersome for staff without compromising the foundation's day-to-day work. This means finding a balance between rigidity and flexibility and relying on technology to streamline processes as much as possible.
Sign up for the GivingData Insights Newsletter
Receive actionable insights to streamline your grantmaking processes straight to your inbox.