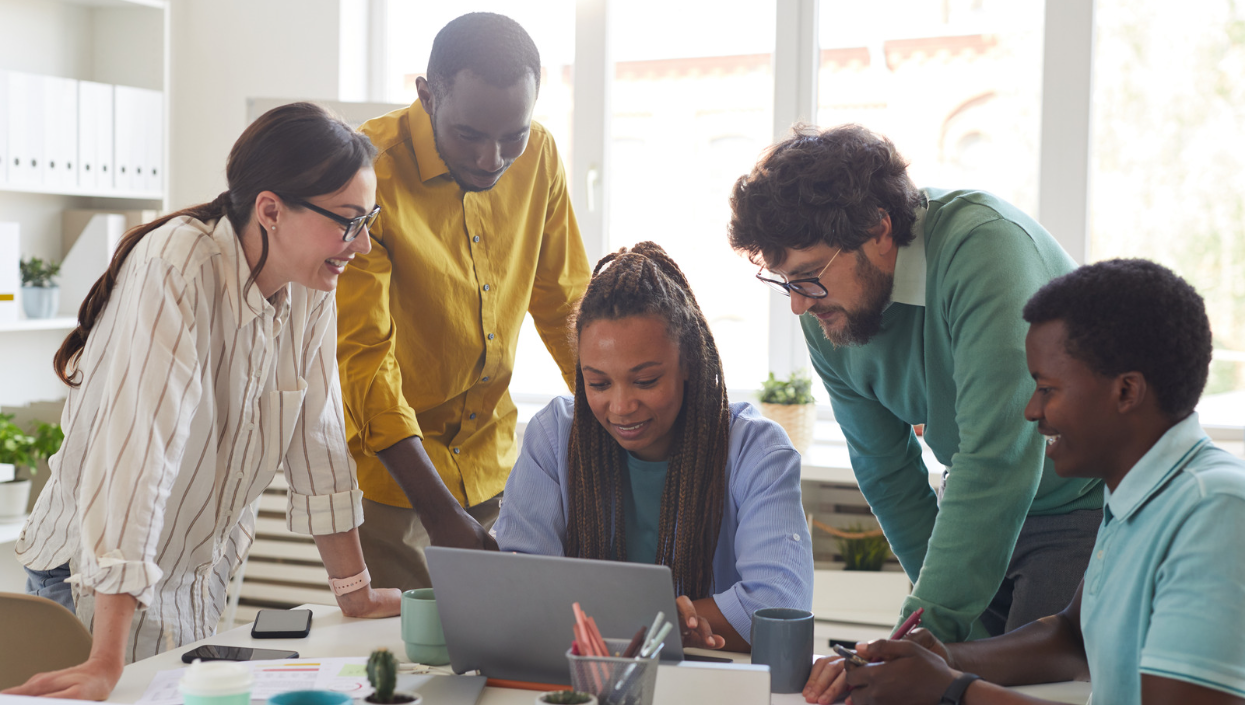 Blog
Program Officers Look to Their GMS to Bolster Trust-based Philanthropy
As more foundations make trust-based philanthropy a cornerstone of their grantmaking, the role of program officers is changing. In addition to running point on funding initiatives, program officers are increasingly expected to ensure that trust-based principles are front and center in a foundation's work with its nonprofit partners.
A study conducted by the Center for Effective Philanthropy found that most program officers agree that having strong relationships with grantees is vital in achieving their foundation's goals.
Several program officers emphasized this point in a recent Ford Foundation blog about the impact of trust-based practices on their work. As one pointed out, "Any serious adoption of trust-based philanthropy needs to create opportunities for program officers to spend less time on compliance and more time partnering with grantees on the journey to impact."
Fostering trust with grantees requires not just new ways of thinking, but new ways of engaging. The Trust-Based Philanthropy Project writes that "streamlined [processes] focused on dialogue and learning can pave the way for deeper relationships and mutual accountability."
At GivingData, we've been working with grantmakers to gain a deeper understanding of how a foundation's grants management system can support program officers in these efforts. We asked grants managers and program staff in the GivingData community what they're seeing in their own foundations, and specifically, how program officers are integrating GMS tools into their work. Here's what we learned.
Tracking Grantee Interactions
Every grant cycle involves dozens of touchpoints with a foundation's grantee partners. These take the form of emails, Zoom calls, on-site visits and informal meetups at events. For program officers, tracking these touchpoints is critical to ensuring consistency, continuity, and equity. It also helps inform the timing and purpose of future interactions.
For program officers who track these interactions using spreadsheets and emails, this is as cumbersome as it is challenging. When continuity and accuracy breaks down, it's difficult to keep all the information straight. The result is conversations slipping through the cracks as the grant cycle unfolds.
A foundation's grants management system should be designed to solve this problem. Not only for the grants manager, but for program staff and anyone else whose work involves grantee engagement. A GMS that tracks grantee interactions increases collaboration across teams and reduces the likelihood of bottlenecks caused by data and information silos.
Nat May, a program officer at Onion Foundation, says his colleagues use GivingData to manage their grants and grantee relationships. They use the grantee interactions tool to log conversations about reports, grant inquiries, program-related topics and other relevant issues.
Nat says that with more than a hundred active grantees per program area, it's essential to associate grantee conversations with specific applications, status updates, and reports. He added that having all this information in one places a big advantage for the foundation's board and staff alike.
Jason Callegari, a senior program officer at the Buell Foundation, uses GivingData to record internal notes and information within specific applications and grantee records. It's a seamless way for staff to quickly identify concerns or questions that a grantee may have had in a prior grant year. It also helps to ensure continuity in grantee interactions.
Jason explained that GivingData's note-recording feature makes it easy for the foundation to compare conversations among cohorts of grantees, which in turn helps staff anticipate questions and be more responsive to grantees' concerns.
"I feel like I have the information exactly where I need it," Jason said. "And because the grantee can see it as well, it ensures that's what they agreed to." This reduces the burden on grantees to provide duplicate information when discussing a current or prior grant application.
Reducing Burden for All Involved in the Grantmaking Process
As noted in the Ford Foundation blog, advancing trust based philanthropy requires program officers to spend less time on compliance and more time building grantee relationships. For many foundations, their grantee portal is where those relationships begin to take shape. It's also where purpose-built tools can be used to create a great grantee experience.
The Onion Foundation, for example, is testing a new process that uses expiring grants to generate a new intake form with questions and answers from the current and prior grant periods. This eliminates the need for grantees to re-submit the same information twice.
Program officers will tell you that reducing grantee burden is mutually beneficial, as it allows them to be more responsive to grantees and focus on relationships and impact. For example, the Buell Foundation says GivingData now enables program staff to forecast their grantmaking budget and determine how much flexibility they can have in future grant cycles.
As program officer roles continue to evolve in support of trust-based practices, a foundation's GMS is likely to become increasingly important. By using purpose-built tools that can save time, strengthen relationships, and reduce grantee burden, program officers will be better positioned to promote the kind of trust-based practices that benefit their nonprofit partners and the foundation alike.
Stay tuned for our upcoming content series that will highlight best practices and advice for implementing a new grants management system and adopting it across the foundation staff. Subscribe to our GD Insights newsletter for updates.
Sign up for the GivingData Insights Newsletter
Receive actionable insights to streamline your grantmaking processes straight to your inbox.