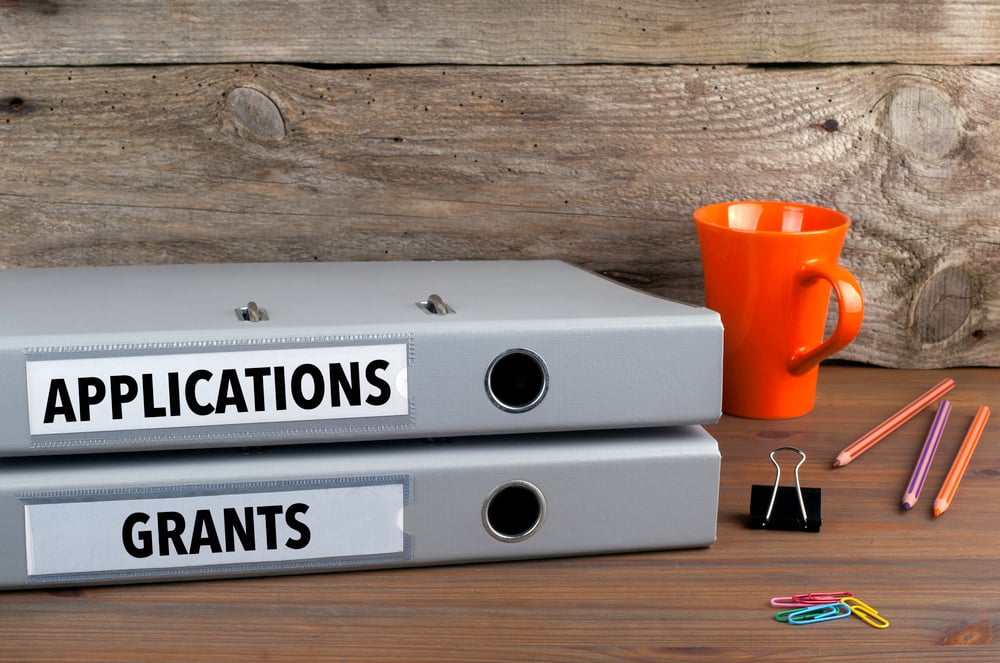 Blog
Selecting the Best Grant Management Software For Your Foundation
Grants management software is a powerful tool for grantmakers. It can streamline grantmaking processes, strengthen communication between grantees and grantors, and improve collaboration across the organization.
With the right grants management software in place, foundations can save time and money while managing their grants in an efficient manner. In this article, we'll explore how to select the best grants management software for your foundation to strengthen your grantmaking impact.
What Is A Grants Management Software?
First, let's start by understanding what grants management software is. Grants management software is an online platform that helps grantmakers manage grant proposals, applications, payments, budgets, reporting of grant activities, and more. It simplifies the grant cycle by providing a secure, transparent, and user-friendly system to track grant applications, document grant agreements, and manage grant payments. Grants management systems can also provide powerful analytics and data visualization to improve grantmaking decisions.
With grants management software, grantmakers can manage their grant portfolios more efficiently, and grantees can submit applications and track the progress of their grants with greater accuracy and less administrative burden. Overall, grants management software provides a streamlined, secure, and efficient grant process that benefits both grantmakers and grantees.
By using grants management software, grantmakers can save time, increase transparency and improve decision-making. The platform also helps grantees stay organized and focused on the work that matters most to them.
GivingData is a grants management system purpose-built for grantmakers and can help streamline your organization's grant management processes.
Features to Look for in the Best Grants Management Software
When considering the best grants management software for your foundation, it's essential to identify some of the tools you need to ensure that every staff member's processes and workflows are handled efficiently. It can be difficult to navigate the market and know which features will best suit your needs. Continue below for an overview of some of the features to look for when selecting the best grants management software for your organization.
Workflow Processes
An important feature to look for when considering grants management software is workflow processes. This feature allows you to customize how tasks and projects are managed within the system so that grants and relationships can be quickly and efficiently managed from start to finish. Automated workflow processes also help streamline communication between departments, ensuring that everyone is on the same page throughout the process.
Reporting and Data Visualization
Another important feature of grants management software is reporting and data visualization capabilities. Grantmakers should be able to analyze their data and inform their grantmaking strategy through the use of charts and data visualization. This is especially important for foundations that process large amounts of grants each year.
Your grants management system should also allow staff to measure impact across programs and portfolios, along with the ability for executives and the board to analyze where funds are going and overall impact at a high level. No matter how detailed the data needs to be, there should be options for each staff member to use reports to contribute to their own work.
Security and Compliance Features
It's critical that your grants management software is secure and compliant, in order to protect sensitive information related to your foundation, the grants, and your grantees. The software should provide users with access control settings so they can limit who has access. In addition, data encryption should be used in order for organizations to ensure that all data stored within the system is secure.
Collaboration
Collaboration tools are essential for organizations looking for a comprehensive grants management solution that goes beyond just managing grants. Collaboration tools allow every department within the organization to work together on projects in real time without having to worry about sharing documents back and forth or not having interaction records to refer back to. These tools also make it easy for team members located in different geographic locations or time zones to stay connected no matter where they are located or what time it is. Also important is the ability to collaborate directly with your grantees through the use of a Grantee Portal and various Grantee Relationship Management tools.
Grant management requires efficient and streamlined processes with robust features that enable seamless collaboration between departments while ensuring security and compliance standards are met at all times. The best grants management software solutions offer a comprehensive suite of features purpose-built for managing grants, relationships, and knowledge in one place. With these benefits in mind, finding a reliable grants management solution should be seamless.
The Benefits of Grants Management Software
Are you looking for a way to streamline grantmaking and make your processes more efficient and effective? A grants management software can provide the solution. It is an easy-to-use platform that helps grants managers manage grant applications, awards, reporting, and other activities throughout the grant lifecycle. With grants management software, organizations can increase their productivity while improving accuracy in grant processes. Below we will explain some of the benefits of using grants management software.
Improved Efficiency
One of the greatest benefits of using grants management software is that it can help you achieve greater efficiency in your operations. By automating various aspects of the grants management process, such as expense tracking and progress monitoring, you can free up time and resources that can be better spent on other areas of your organization.
Better Decision Making
Another benefit of using grants management software is that it can help you make better informed decisions about your giving. The data analytics features included in many grants management platforms can give you insights into where your funds are going, what programs and causes they're serving, and the overall impact.. This information can be invaluable for making decisions about how to best allocate your resources.
Greater Accountability
Grants management software can also help increase accountability within your organization. By tracking grants and project progress, you can ensure that everyone involved in a project is meeting deadlines and tracking statuses and interactions consistently. This level of transparency can help reduce wasted time and improve overall efficiency.
Grants management software can be a valuable tool for grants managers and administrators looking to improve efficiency and make better grantmaking decisions. With grants management software, organizations can automate certain aspects of the grantmaking process while gaining access to data that provide important insights into each grant's lifecycle, interactions with grantees, and the overall impact of the foundation. Additionally, grants management software helps ensure greater accountability within an organization by tracking funds and project progress in real-time. All of these benefits combine to create a powerful platform that is essential for any grants manager, administrator, program officer, or executive who wants to maximize the organization's impact. Don't wait any longer — contact GivingData to get started on implementing a new grants management software.
6 Practices Involved in Trust-Based Philanthropy
Trust-based philanthropy is an approach to grantmaking that focuses on building relationships with grantees, emphasizing collaboration and communication. It seeks to move away from the traditional grant management model of "give and forget" by engaging grantees in a more meaningful way. This type of grantmaking requires grantmakers to embrace core practices such as listening, learning, reflecting, responding, evaluating outcomes, and providing feedback. To facilitate this process, many grantmakers are turning towards grant management software solutions that enable them to better manage their grants program in real-time. By leveraging these tools, trust-based philanthropy can be made even more effective for both grantmakers and grantees alike.
Give Unrestricted Funding
Giving unrestricted funds allows grantees to determine how best to use the funds they receive. This approach corresponds with the belief that grantees are best positioned to know what works in their communities and how best to utilize resources. When grantmakers give unrestricted funding, they show trust by allowing grantees autonomy over how the money is spent, which can lead to greater impact and stronger relationships between donors and recipients.
Do The Homework
Before deciding on who or what organization should receive a grant, it's important for the grantmaker to do their homework first. This means researching the cause, organization, or individual being considered for funding and understanding their mission and needs before any commitment is made. Doing this ensures that grants go towards projects with the greatest impact and ensure funds are used as intended by both parties involved.
Simplify The Paperwork
Grant applications can be intimidating and time-consuming, especially for smaller organizations or individuals who don't have access to professional grant-writing services. As such, reducing paperwork can go a long way towards creating trust between grantmaker and recipient by making the process easier and less burdensome for everyone involved.
Be Transparent And Responsive
In order to build trust with those receiving grants from them, it's important for grantmakers to be transparent about their decision-making process as well as responsive when questions arise about where or why money was allocated in certain areas or not allocated at all. Being open about decisions helps build trust because it shows respect for those requesting grants and reduces any potential miscommunication between both sides of the equation.
Solicit And Act On Feedback
Grantmakers should always solicit feedback from those they are giving money to on how effectively their donations achieved their desired purpose(s). Not only does this help build trust, but it also helps identify areas where more support may be needed or if resources should be redirected elsewhere in order to maximize impact overall.
Offer Support Beyond The Funding
Support doesn't always have to come in monetary form; support can come in many forms, such as advice, mentorship, or training opportunities –– all of which can help foster a trusting relationship between donor and recipient alike beyond just donating money from time to time.
Through grant management software, grantmakers have the ability to create a grantmaking process that is efficient, transparent, and impactful. Grantmakers are able to provide grantees with the support they need to achieve their goals in an effective and sustainable way. With grant management software, grantmakers can create powerful relationships that are based on trust, respect, and mutual understanding. While a grants management software doesn't automatically make your organization trust-based, it can provide a lot of the necessary tools your foundation needs to take that next step in your grantee relationships.
GivingData's Grants Management Software
Our grants management software is specifically designed for grantmakers to streamline their grantmaking processes, manage their relationships with grantees, and strengthen their impact. It helps grantmakers collect information, manage requests, track progress, analyze outcomes, and report on performance in real-time. Our software provides a secure web interface that enables grantseekers to apply online, giving grants managers and all foundation staff access to grant requests anywhere at any time. GivingData's grant management software is compliant with grantmaking laws, regulations, and industry standards of grantmaking organizations to safeguard grant funds and ensure grant programs are managed efficiently.
Additionally, the software provides powerful reporting tools that provide insights into grant activity and trends so grantmaking organizations can make informed decisions about their grant programs. With features like automated grant workflows and grant tracking notifications, grantmaking organizations can streamline processes while providing everyone involved in the process with the most up-to-date information. GivingData is proud to provide grants management software that is intuitive, reliable, and secure to help grantmakers focus on maximizing their grantmaking impact.
Contact us today to get started with GivingData's grants management software and see how it can simplify your grantmaking processes and strengthen your impact.
Sign up for the GivingData Insights Newsletter
Receive actionable insights to streamline your grantmaking processes straight to your inbox.